Invoicing with Addrow
by Jeffrey van Rossum
A couple of days ago I've made Addrow publicly available. Addrow is an app to make invoicing simple and even a little fun again. It has been a quiet launch for now, as I'm still tweaking some details.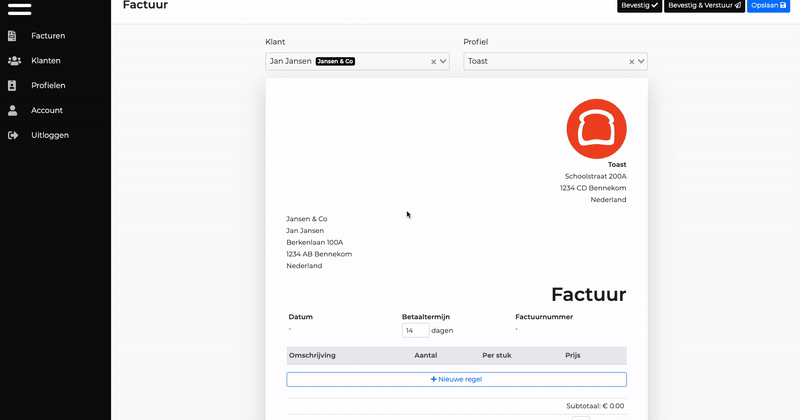 Made for personal use at first
Addrow was supposed to be a small invoice editor tool for my own personal use. That got out of hand quickly, positively though. Once the editor was done, I wanted to be able to add payment links automatically (using payment provider Mollie). And then I thought it would be nice to have automated payment reminders send out. After adding those features, I started thinking about making Addrow available to other users as well.
A couple of users have been (and still are) providing me with useful feedback which I would like to take a look at, and possibly implement before I do some marketing and get the word out. However, as it is, Addrow is perfectly usable and if you'd like – you can create an account.
It's about invoicing
Addrow is dedicated to invoicing and aims to keep things simple. It is not an extensive administration tool. For example, it doesn't include a way to manage company expenses. That might be something to think about in the future. For now, I think the focus should be on the invoicing process. That's sufficient for me, but I think also for lots of other small companies.
The technical bits
The site is built using Laravel and VueJS. It's the first time I'm using Laravel Forge for deployment, which so far has been a great experience. It's also the first time I'm using Digital Ocean for hosting, and again – so far – it's been great.